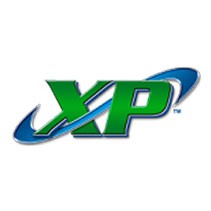 Second Fastest Touchfree in the Industry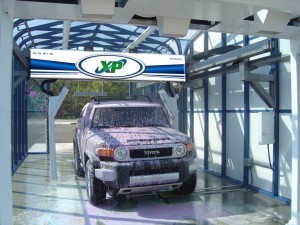 ---

---
The Oasis XP
™

is the second fastest touchfree in the industry, second only to the Oasis Typhoon

™

. With its exclusive V.A.S. (Vehicle Avoidance System), strike damage is virtually eliminated. And, as with our other automatics, the XP

™

drive system is backed by an unparalleled 5-year warranty.
---
SPEED
By washing 3 sides of a vehicle simultaneously, the XP™ cuts down on wasted movement and increases throughput. It is the second fastest touchless in the industry, second only to the Oasis Typhoon.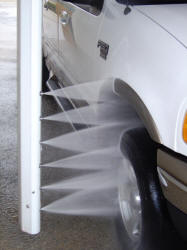 CLEANING
Onboard Side Blasters, Bumper Blasters, multiple chemical wands, zero degree nozzles and underbody wash work together to produce cleaner vehicles at minimal costs.
VERSATILITY
The XP™'s computer controls give you the versatility to wash the smallest cars to the longest pickups, even duallys, as well as the ability to select the wash cycles just right for each location. Its unique winterization system allows it to run in the coldest climates.
SAFETY
The XP™ program is designed to safely wash vehicles. With the 360° breakaway wands, vehicle strike damage is eliminated. There are no shear pins, and the system is easily reset by the operator.
RELIABILITY
Hydraulically powered, the XP™'s drive system is so reliable we offer a 5 YEAR WARRANTY, a feature unmatched in the industry.
INTELLIGENCE
Oasis' onboard XPert™ monitors the entire system as well as the customer, and keeps you informed of unusual events. Another XP™ feature is the industry-exclusive Vehicle Avoidance System (VAS™). If XP™ comes in contact with any portion of the vehicle such as extended mirrors, trailer hitches, snowplows or any other after-market add on, VAS™ will make necessary length and width adjustments and continue the wash cycle.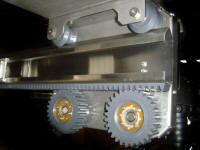 PRECISION
Our gear drive system has machine tool precision. There is no need to worry about low air or flat tires causing the machine to slip and skew. With the Oasis unique drive, every movement is exact.
CONSTRUCTION
The XP™'s stainless steel, wall-mounted frame helps protect the unit from damage by water, chemicals and grime through its elevated carriage system. Also constructed of stainless steel, the XP™ pumping plant is fully enclosed to reduce noise, and its flexible design allows for an integrated air compressor to save on space.

MyWASH BUY UP TECHNOLOGY
Gives you the functionality of a Tunnel Wash controller by allowing customers to upgrade the wash package they have selected with any additional wash functions they may like to purchase. The system then places all purchased upgrades in the proper position in the wash cycle. This allows your customers to have complete customization of their wash.

Additional System Enhancements
• Triple Foam Shine
• Two Step Presoak
• Onboard Foamy Tire Cleaner
• Rust Inhibitor
• Bug Remover
• High Pressure Detergent
• Low Pressure Wax
• Drying Agent
• Heated Presoak
• Freeze Prevention Package
• Oasiswatch Communication Package
• Entry Tellers & POS Systems
• MyWash Buy Up System
• LED Instructional Sign Packages
• Lighted Menu Boards
• Floor Mount
• 92" Extended Height Version
• Spot Free Rinse Systems
• Water Reclamation Systems
• Water Softeners
• Free Standing or Onboard GaleForce

™

Dryer
• In-Bay Pump Package
• Auto Lubrication
• Integrated Air Compressor 3hp or 5hp