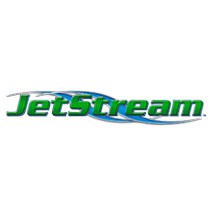 The Best in Self-Service

---
Just because a car wash operator may not have space for a large system doesn't mean their customers deserve anything less than the most advanced technology in the industry. The JetStream was designed to provide the best self-serve available while conserving space.
Considered the "Cadillac" of self-serve equipment, the JetStream™ equips standard what many other self-serves can't offer in even their most deluxe upgrades. The JetStream™ is self-contained, constructed of stainless steel, pre-plumbed, pre-wired, and computer controlled, just to name a few of its many investor-friendly features. Like all Oasis products, the JetStream™ is engineered and produced to provide car wash owners and operators years of high-quality, low-maintenance service.
---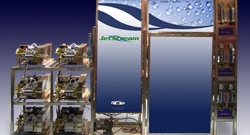 TECHNOLOGY Computer controlled to increase the life of the equipment.
---
CONSTRUCTION Compact design and stainless steel construction.
---
 CONVENIENCE Totally self-contained, pre-plumbed and pre-wired for fast installation and easyaccess to chemicals.
---
ADDITIONAL SYSTEM ENHANCEMENT
5HP Motors
Bug Remover
Triple Foam System (Brush or Polymer Protectant)
Spot-Free Rinse, Low or Medium Pressure
Low Pressure Wax
Bay Function Indicators
Bulk Chemical Storage System
---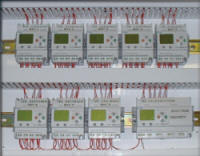 PROTECTION Finger-safe control panel with circuit breaker protection (NO FUSES).
---
ENVIRONMENT Freeze Prevention allows you to operate in the coldest climates.
---
STANDARD FEATURES
Computer Controlled
3HP 3PH Motors
High Pressure Pumps
High and Low Pressure Gauges
Stainless Steel Construction
Totally Self-Contained
Removable Pump Assembly
Brass Regulators
Self-Contained Chemical Tanks
Pre-Wired and Plumbed
Low Voltage Electric Panels
Single V-Belt Pulley
Stainless Steel Belt Guards
Easy Access to Chemicals
System Lettering and Graphic Decaling